Secure, Dependable, Efficient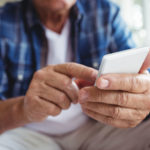 Contact our customer support at 800.248.8822 to add your current email address for registration access.
Enter the online billing center using the button below. If you receive a monthly bill, select that option. Click on "Register Now" to sign up for online billing and fill out the required information. Fuel Customers contact customer support.
Once registered, enter your username and password. You are now logged in! View up-to-date usage and manage payments online.
COVID-19 Update
Inland Cellular is committed to the safety and well-being of our staff, customers and community. We are taking necessary precautions and following safety recommendations as we respond to the concerns surrounding COVID-19. We understand that providing communication during this time is critical for our communities and we are committed to keeping essential communications active for our customers.
Our staff disinfects our retail locations at regular intervals throughout the day. As a company, we have switched to virtual meetings when possible, eliminated work-related gatherings, canceled travel for staff, vendors and partners, as well as enacted policies to allow our staff to stay home if needed.
At this time our retail locations are open and we will continue to be responsive to the needs of our customers and employees as this situation evolves. We encourage customers to take advantage of our online billing platform at this time.
Our customer support team is available via phone, chat, and email for those wishing to interact from the comfort of their own home. As always, our local support team is here to provide you the same exceptional customer service we've delivered for over 30 years.
We are committed to doing our part to actively slow the spread and impact of this virus while still maintaining critical communications for those we serve.
Thank you,
Inland Cellular
Need More Help?
Our reps would be happy to assist you via, phone, chat or email.