Secure, Dependable, Efficient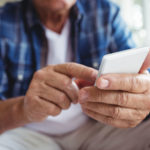 Contact our customer support at 800.248.8822 to add your current email address for registration access.
Enter the online billing center using the button below. If you receive a monthly bill, select that option. Click on "Register Now" to sign up for online billing and fill out the required information. Fuel Customers contact customer support.
Once registered, enter your username and password. You are now logged in! View up-to-date usage and manage payments online.
Questions about Paying your Bill
Need More Help?
Our reps would be happy to assist you via, phone, chat or email.